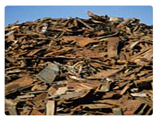 Over the years Synise has developed the expertise in disposal of plant and machinery such as GPMs/ SPMs anywhere across India. Our technically qualified and professional market makers help in identifying the target buyers for these assets.
Excellent database in terms of large traders, retrofitters and end users has resulted in giving our sellers, best realization on the assets sold.
Categories - process plants, material handling equipment forklifts / cranes / conveyors / hoists. General purpose machinery - lathes / drilling / milling / shaping / welding / machining centers / Grinding
Synise has been working on an ongoing basis with corporates and public sector units across India in disposing of their project leftovers such as pipes, flanges, valves, etc.
Synise's in-depth expertise in project leftover category and an excellent data base of bidders helps us in getting the right price for our customer as per the present market situation.
Categories – piping, Valves, Pipefittings, Structurals, cables, Plates.

Our clients included Mazagaon Docks – value worth Rs. 10 + crore, BPCL – value worth Rs. 1.7 + crores, Praxair – Value worth Rs. 1.32 crores.